Tempel S.A, presenta la nueva tarjeta CPU Mini-ITX , fabricante taiwanés IEI, KINO-G410 con procesador de alto rendimiento, Intel® Core™2 Quad , 1333MHz FSB que ofrecen un mayor rendimiento para los entornos multitareas más exigentes.
KINO-G410 : Mini-ITX SBC socket LGA775, DDR3, VGA, Dual PCIe GbE, six COM, 4 x SATA, Audio and RoHS.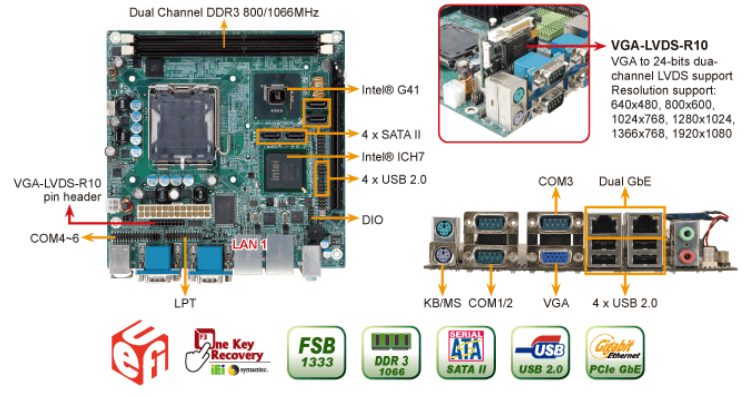 Características:
• LGA775 para procesador Intel® Core™2 Quad/Extreme/Duo and celeron.con hasta 1333MHz FSB
• El GMA X4500 de Intel® ofrece una mezcla excelente trabajando con gráficos.
• Soporta Dual-channel DDR3 800/1066MHz hasta 8GB.
• Convertidor VGA-LVDS-R10 en placa.
• Interface I/O COM x 6, 8 x USB, LPT and 4 x SATAII
Intel G41 Chipset:

Procesador soportado para Intel G41

Comparaciones:

Tabla de comparaciones sobre chipset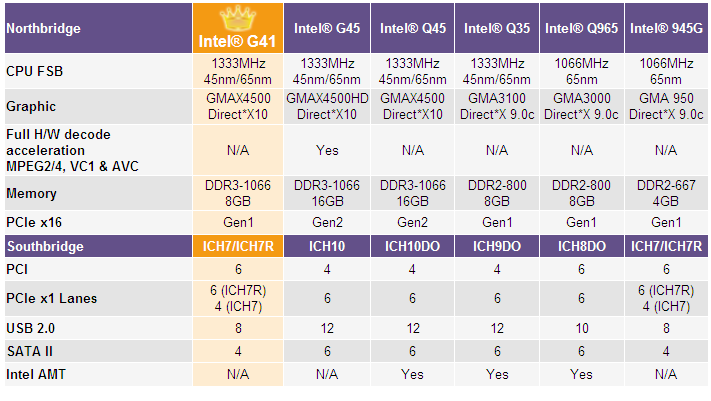 Especificaciones: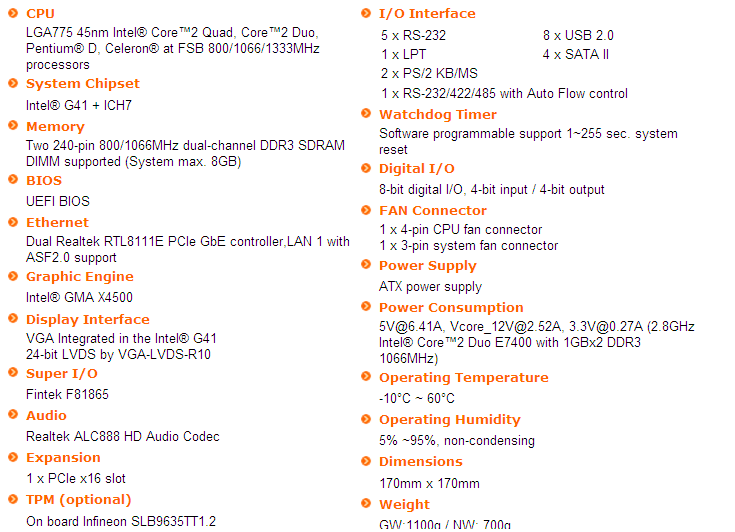 Ordering information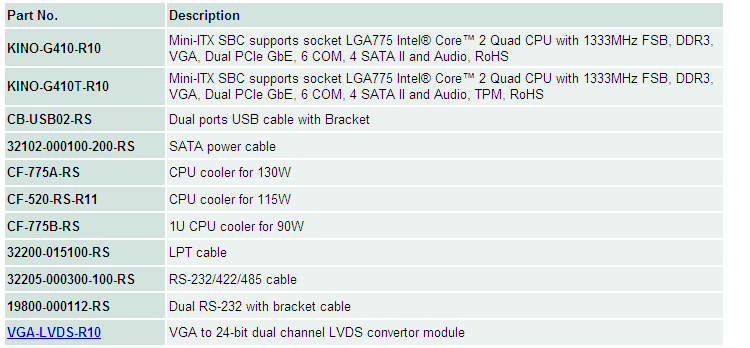 VGA-LVDS-R10: VGA para 24-bits dual-channel LVDS converter board.

Para consultar la noticia original pulse aquí.
Para descargar pdf pulse aquí